Delight your customers
Engage instantly with your existing and potential customers.
Visitors can message live with you as they browse.
They can return later and continue the conversation where they left off.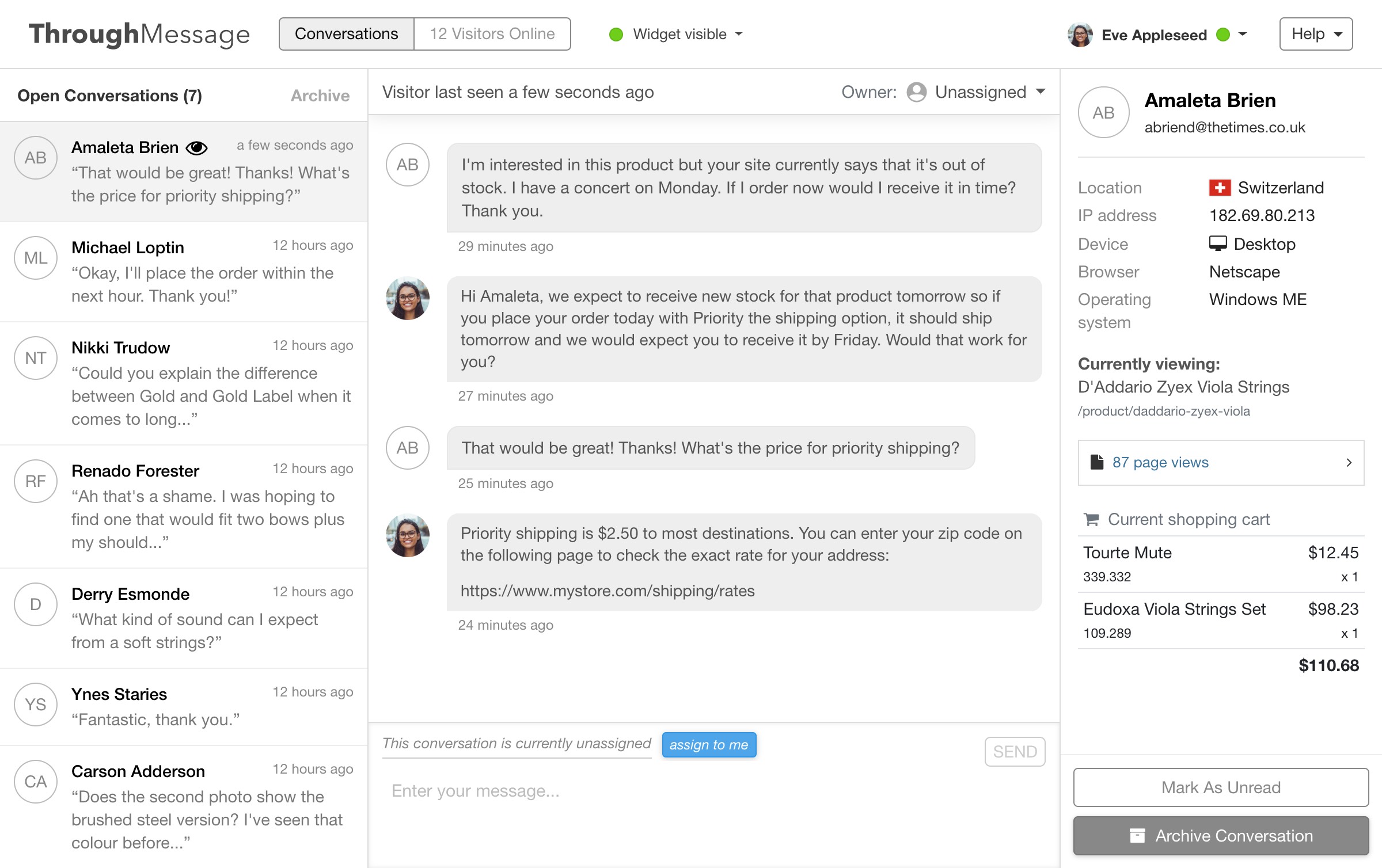 Live visitor activity
See your visitors browsing your site live and better understand why they got in touch.
View the device type, detected geographic location and full browser details of visitors in real-time.
Browse full navigation paths of current and past sessions on the visitor details page.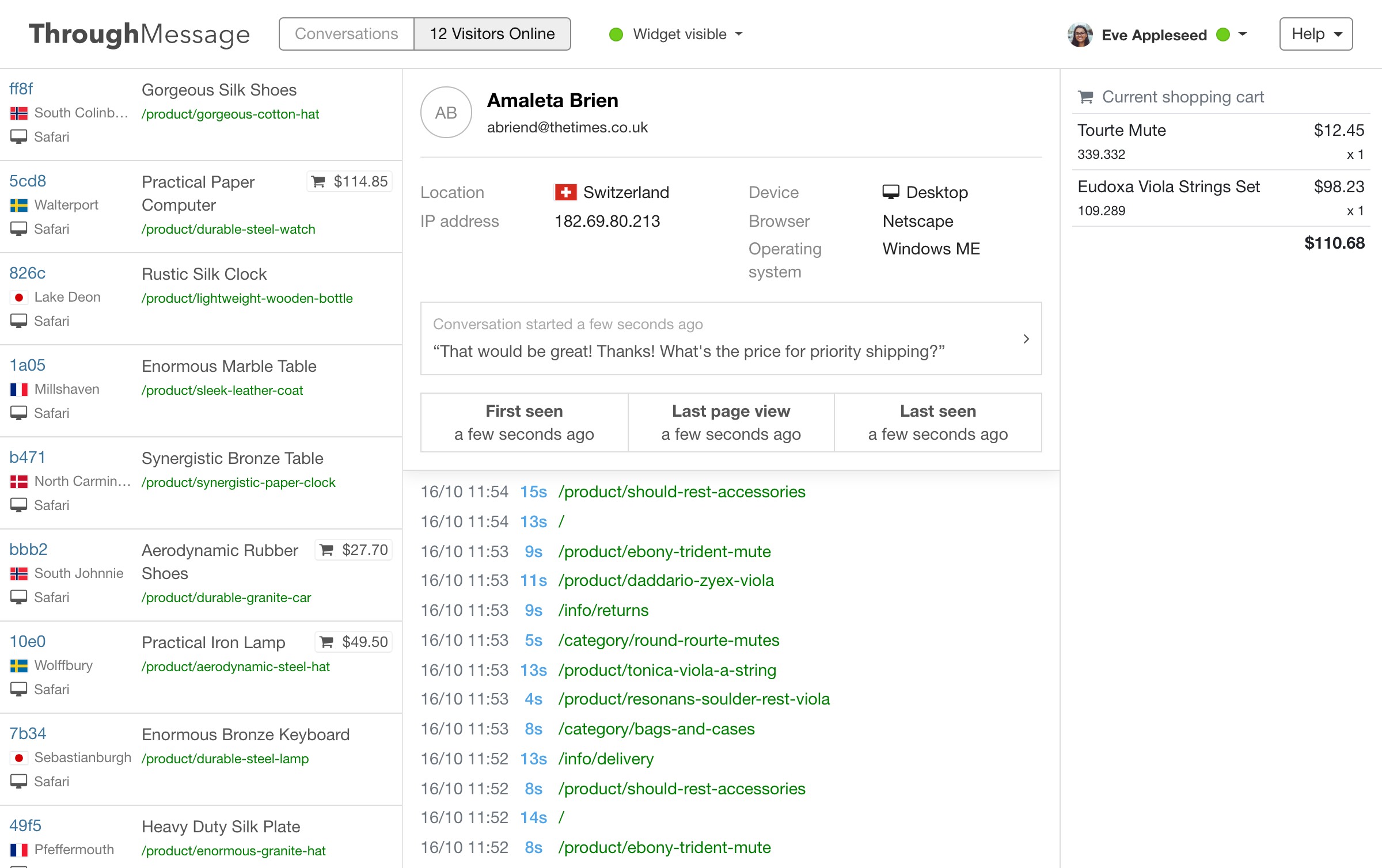 Email integrated
ThroughMessage lets you and your visitors seamlessly transition the conversations from live chat to email. Even after leaving your website, your visitors will always receive your replies.
When a customer replies by email you'll be notified within ThroughMessage as normal. If you don't reply immediately, your teammates will receive the message by email.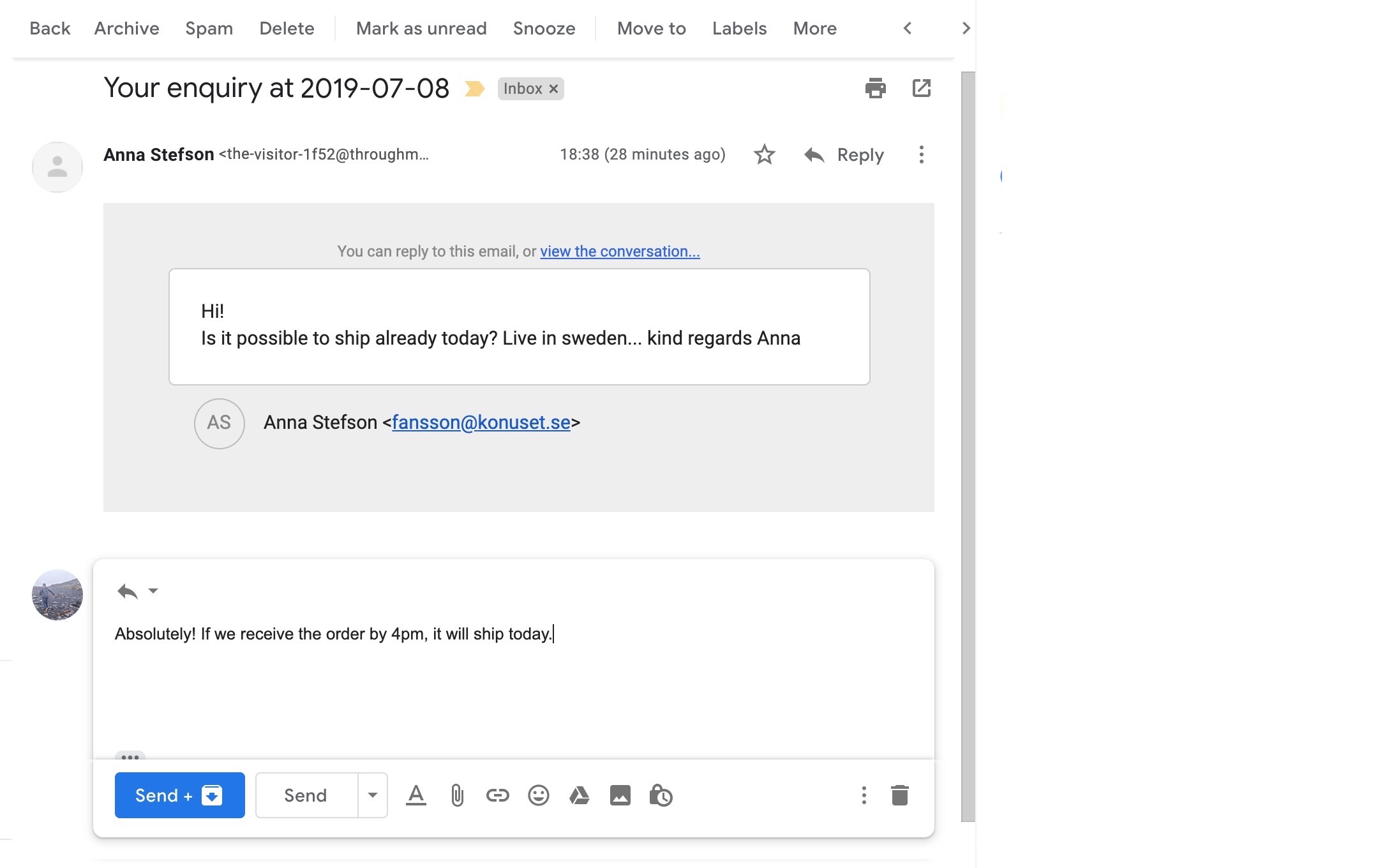 Made for mobile
Our chat widget works on mobile phones and tablets as well as desktop browsers.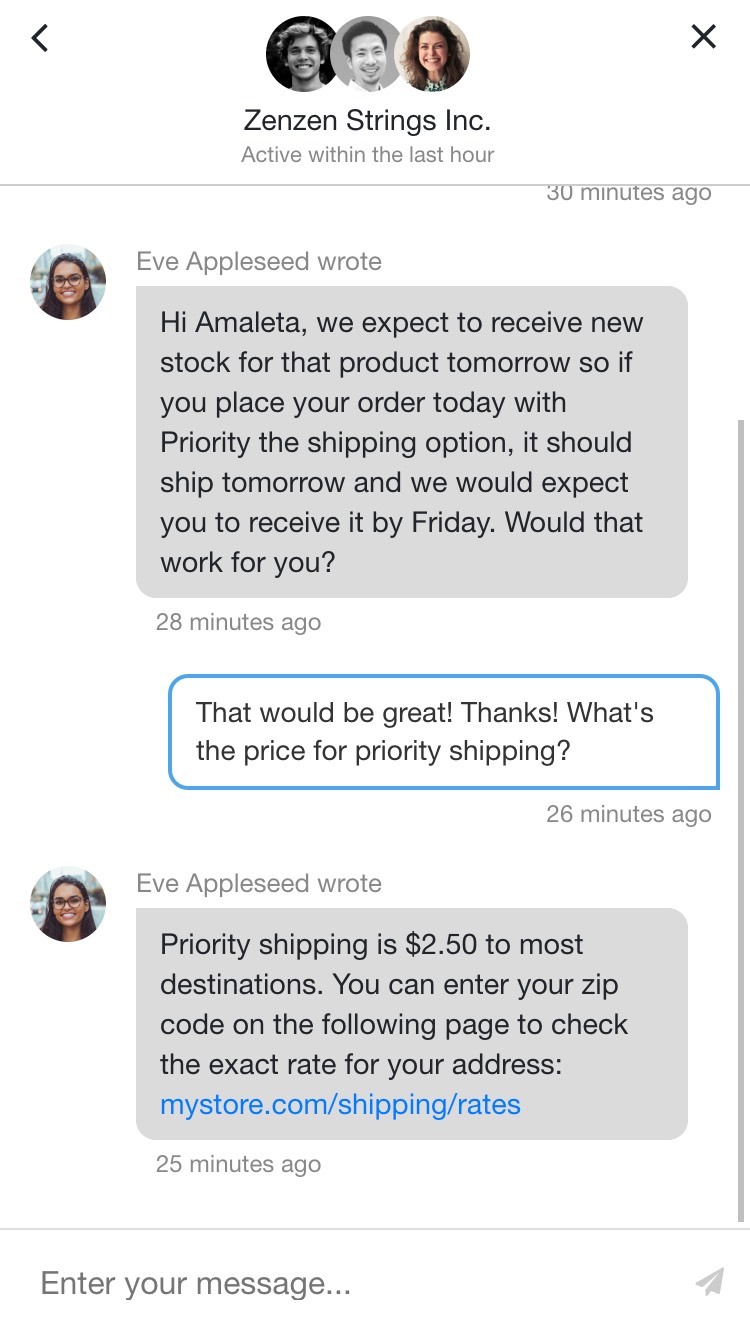 Multi-user
Each member of your team can have their own profile and come and go as they wish. Any team member can reply to customers both by email and live through the ThroughMessage application.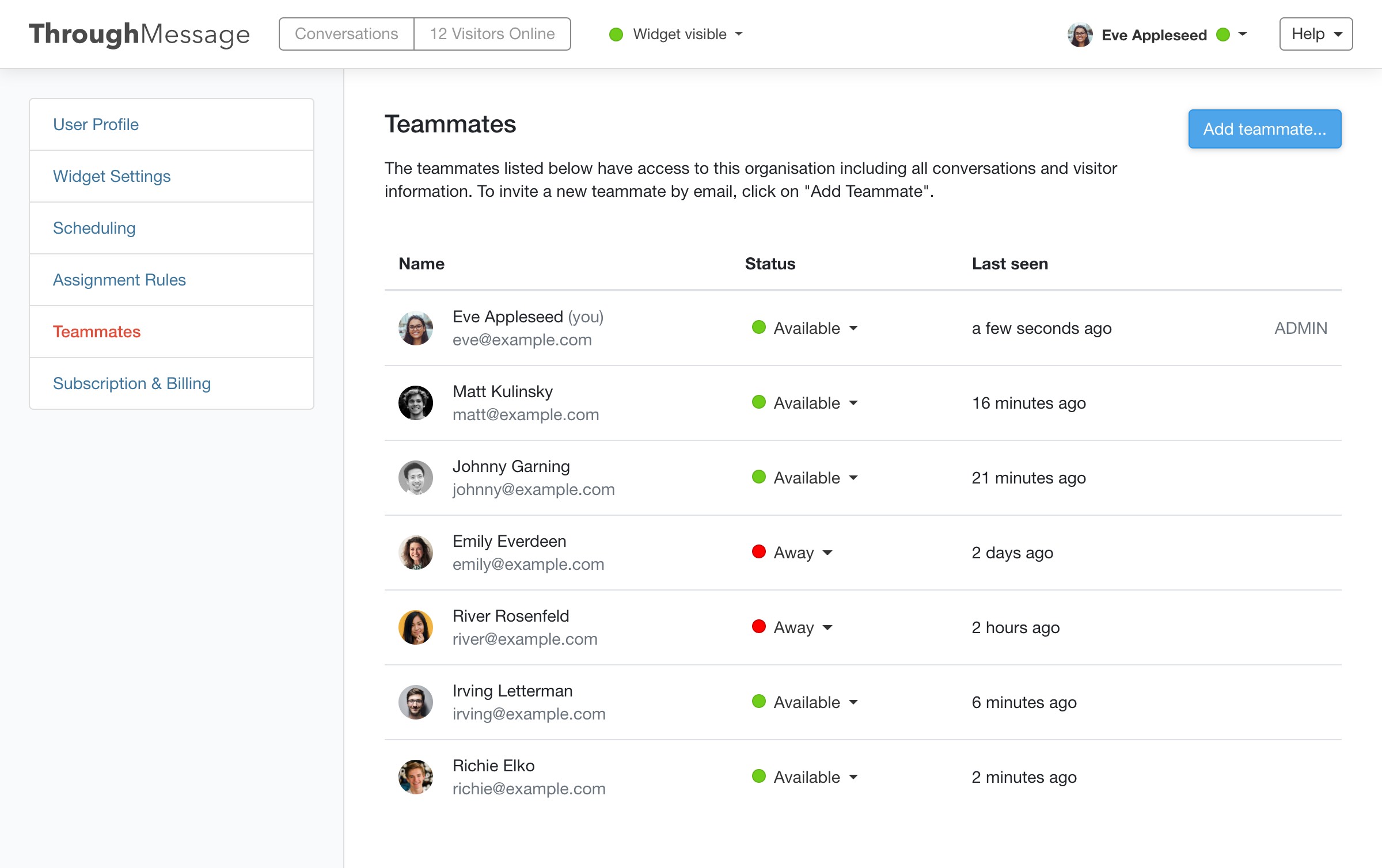 Schedule
Precisely schedule how your widget displays at different times of the day.